Divi is a nice theme, the incorporated builder is very easy to use and provides lots of functionalities. But like default WordPress navigation methods it misses any kind of support for Sorting and ordering apply when outputs navigation links.
Since version 4.3.5 the Advanced Post Types Order plugin introduced a new module APTO – Post Navigation which can be used to show post navigation link while applying the customized order. When add a new module, within the list there will be shown a new item which can be inserted in the template: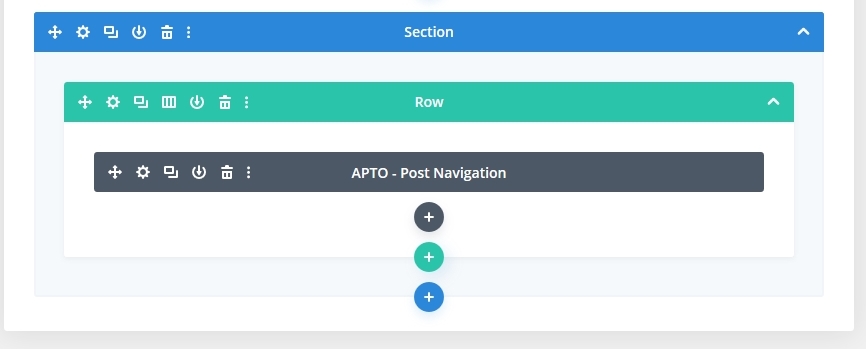 Through the module settings, a sort can be indicated for the code to consider when creating the navigational links, the customized order will be applied accordingly. The Taxonomy selection makes the order of a specific taxonomy to be used for the custom post object.