Starting plugin version 3.1.5, Sticky functionality is a great way to optimize your website, by keeping content updated and most valuable information on top of other data.
Set Fixed Position (Sticky) for objects in the list so they will always show first. When publishing new posts, the sticky objects will stay in same position as defined.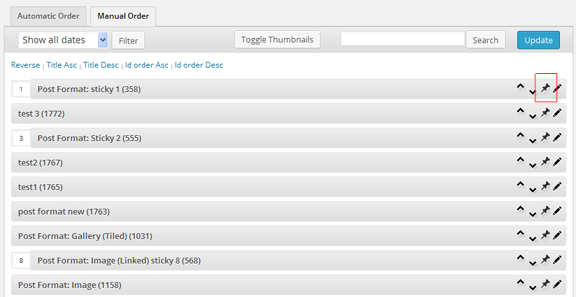 A sticky position is defined by a number, which will set the post as fixed position in the list.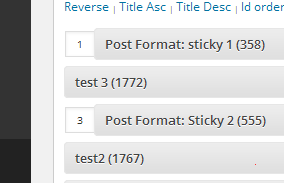 Conditionals and sort query rules can apply, for making a sort to match exact section of your site (i.e. front page, archive, search etc). This helps to promote (keep in same position) certain articles, posts, ads, general data which is important for SEO and Marketing campaigns. – See more at: https://www.nsp-code.com/premium-plugins/wordpress-plugins/advanced-post-types-order/