Using Conditionals for sorting apply
Conditionals are a great way to control the sort apply in case of Auto Sort usage. This will ensure the order is applied for a required area only if all conditionals are fulfilled. Multiple groups of conditionals can apply making this fully configurable and adjustable for any situation.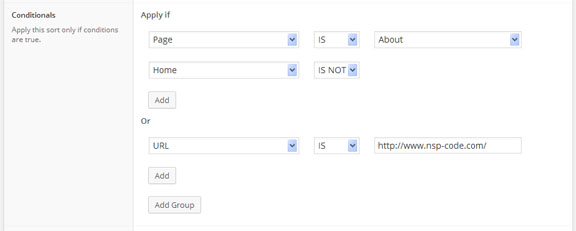 Multiple type of conditional can be used like Home, Page, Url, Feed etc using comparisons like Is, Is Not, Contain etc.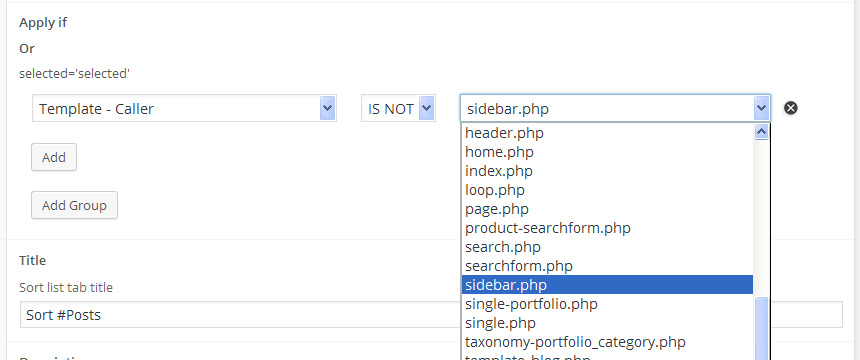 Additional conditionals can be created through filters see Create a new Sort Conditional.
API Index